Large objective lens with industry leading 2X brightness paired with ARC technology and Scan mode.
2X BRIGHTER 50% larger Objective lens paired with an all glass optical system bring more light to your eye for a brighter image, adding critical time to your hunt at dusk and dawn.
TRUE COLOR FOR ACCURATE COLOR REPRESENTATION Fully multi-coated optics with Ultra wide band coatings provide bright, true to life colors.
LONG DISTANCE RANGING 850 yards to a reflective target
ARC TECHNOLOGY FOR TRUE HORIZONTAL DISTANCES Angle range compensation (arc) accounts for terrain angle, giving you true distance to target on uphill and downhill shots.
FAST RANGING WITH SCAN MODE Updates range 4x per second for fast, reliable ranging.
SHARP DISPLAY Highest light transmission to optimize performance in all lighting environments, especially in low light.
INCLUDED ACCESSORIES Lanyard tether and CR2 battery
Features
All-Glass Optical System for A Brighter Image
The Bushnell Bone Collector 850 Laser Rangefinder is designed with a 50-percent-larger fully multi-coated objective lens to effectively draw in more light to the eye for a brighter image, making this rangefinder an essential tool for hunts at dawn and dusk. The sharp display delivers exceptional light transmission to optimize performance in all environments, and the all-glass optical system features ultra-wide band coatings that provide vivid, true-to-life colors, so you can clearly see your target.
Find True Horizontal Distances with ARC Technology
This rangefinder with ARC technology is specially designed to account for angled terrain, giving you the true distance to your target regardless of whether you are above or below it. Scan mode updates ranges four times per second, delivering instant, real-time feedback on your shot. This 6x24mm laser rangefinder measures distances up to 850 yards reflective, 500 yards to tree, and 350 yards to deer.
User-Friendly, Intuitive Design
One button design makes it easy to operate the unit and quickly range a target. The vivid display reticle offers easy-to-read distances in yards or meters as well as the incline angle and remaining battery life. A fast-focus eyepiece lets you quickly adjust the reticle to your eye, so you can focus in on your target with perfect clarity. Ambidextrous lanyard holes let you configure the strap to use with whichever hand is most comfortable and natural. A lanyard tether and CR2 battery are included.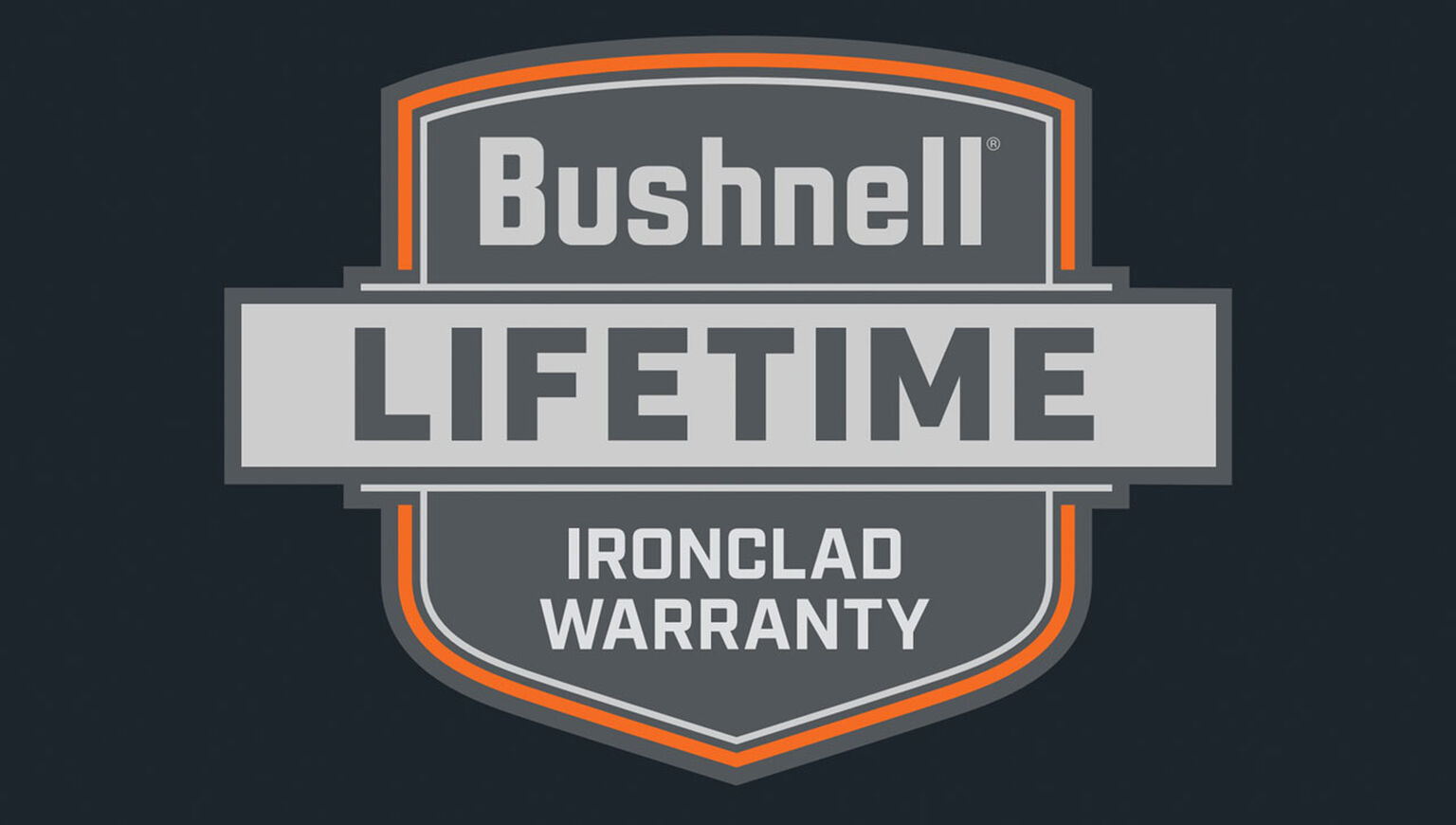 Bushnell Lifetime Ironclad Warranty
All Bushnell products are engineered to deliver to your expectation and manufactured to withstand the rigors of the outdoors for the lifetime of the product. Bushnell Night Vision has a 5 year product lifetime. In the event that our product fails you, we will stand behind it and repair it at no cost to you. If we can't repair it then we will replace it with a product of equal or better value. No receipt required and fully transferable.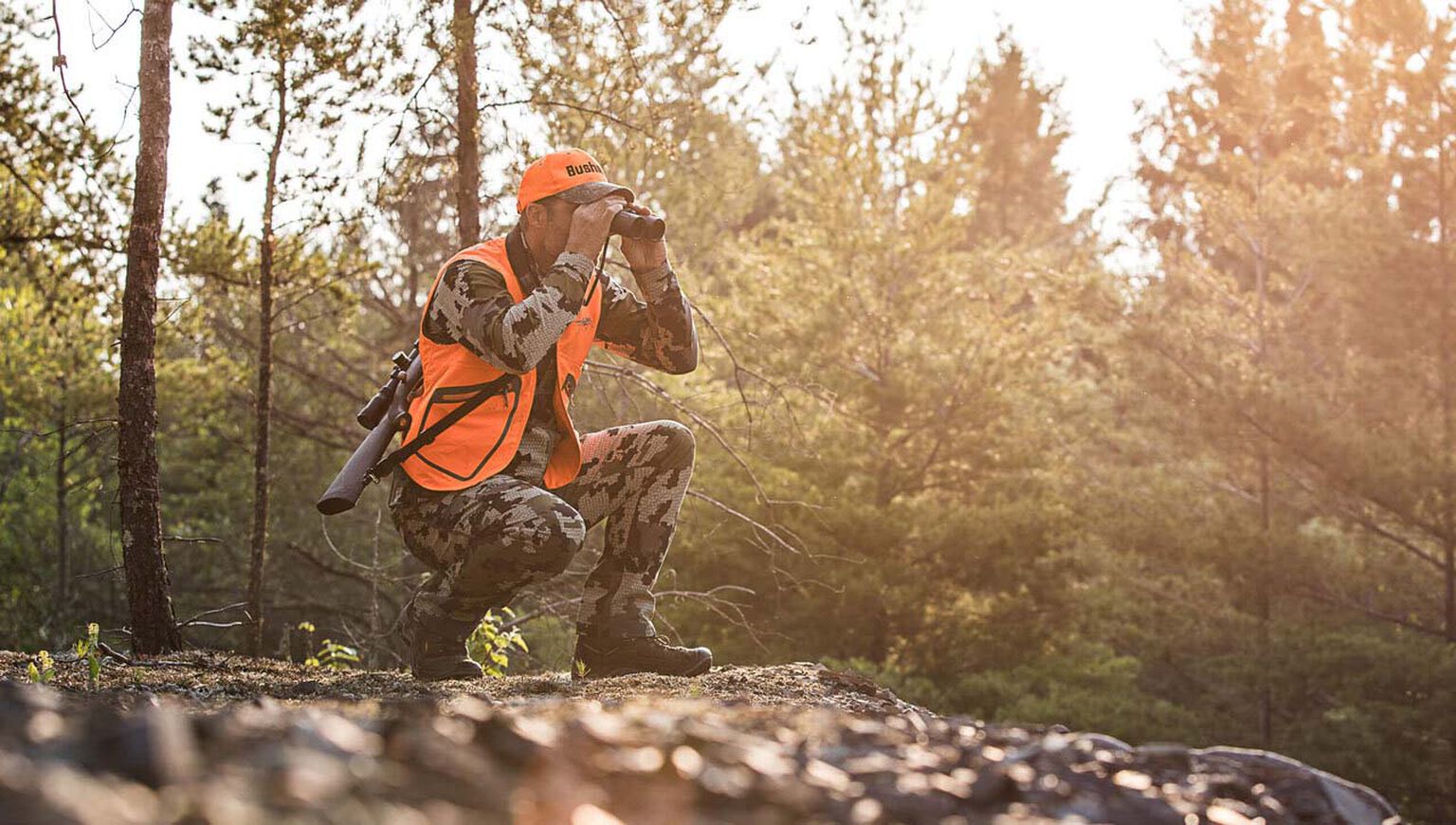 Bushnell: The Industry Leader in High-Performance Sports Optics
Since 1948, our guiding principle is to provide the highest-quality, most reliable and affordable sports optics on the market. Our award-winning products enhance the enjoyment of every outdoor pursuit and empower everyone to get out and experience their passion. Combining cutting-edge design and best-in-class performance with a commitment to being accessible to all, Bushnell is the most recognized and reputable sports optics brand in the world.